XL Bamboo / Organic Cotton Muslin Squares by Muslinz 120 x 120cm (2-pack)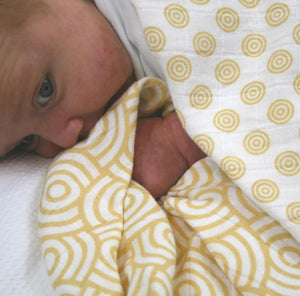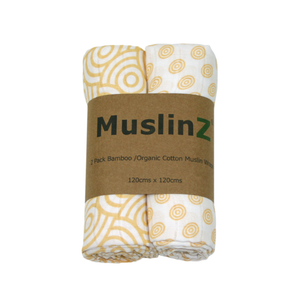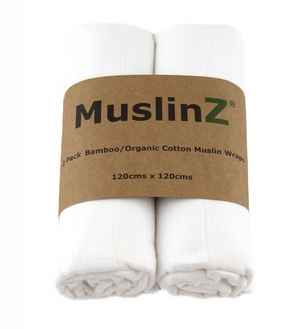 Product image 1

Product image 2

Product image 3

Pack of 2 muslin squares / swaddles
120×120 cms
Muslinz Bamboo Swaddles are luxuriously soft with the qualities of Bamboo and also the added strength of Organic Cotton,  ultra- absorbent and wonderfully soft for your Babys delicate skin. Ideal for swaddling but also as a cover-up when breastfeeding,  lightweight blanket on a moses basket, security blanket etc.
70% Bamboo / 30% Organic Cotton
Available in:
Gold: 1 x Gold Circles and 1 x  Gold Swirls
White: 2 x white
Machine washable at 40 degrees, quick drying, breathable and softer with every wash.