Charcoal-Mix Cloth Nappy Booster by Baba & Boo x 2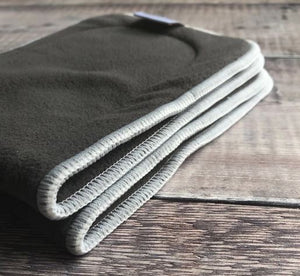 Pack of 2 charcoal-mix super-boosters.

If you're looking for a super slim insert for a heavy wetter, the bamboo and charcoal mix booster is just for you.
Made with a bamboo core, these boosters might just save you a little sanity when your baby is wetting through quicker than usual. They are also perfect for keeping your little one dry and comfortable throughout the night.
Outer Polyester Blend with Bamboo Charcoal
Inner 89% Bamboo and 11% Nylon.
Please note that the labels on these inserts may be incorrect.  The above is the correct composition.
Size: 36 x 14cm
Pre-wash these inserts on their own a couple of times to ensure they reach maximum absorbency. Wash with similar colours up to 60 degrees.