Charlie Banana Panty Liners / Feminine Pads (pack of 3) 25% OFF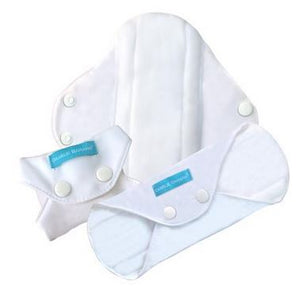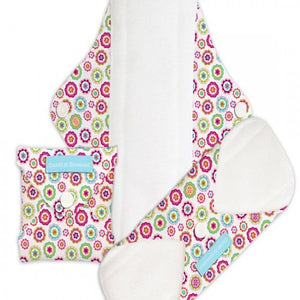 Product image 1

Product image 2

Charlie Banana washable sanitary pads are available in the following sizes:

Panty liner (pack of 3):  16.5 x 8cm  approx.
Regular feminine pads (pack of 3):  20 x 8cm approx.
Super (pack of 3): 25cm x 8cm approx
Panty liner size is suitable for light flow every day use, using with a menstrual cup, lighter days or when you know you're due.
Soft, stylish and comfortable washable sanitary pads.  No chemicals, bleaches, chlorine or perfume. Better for you (especially if you suffer from sensitivities) and better for the environment. A soft microfleece absorbent center with a breathable PUL lined waterproof backing. So soft and comfortable. The pads have 'wings' which connect with a popper to hold them in place.
Simply wash and re-use.
Also comes with a handy black waterproof tote bag to keep dirty pads in when you're out and about.
Fabrics:
Shell face: 100% polyester. Back: polyurethane. Lining: 100% polyester
Inner layer: 66% bicontstituent fiber (80% polyester 20% nylon), 34$ polyester
Care instructions (follow instructions on packaging):
Rinse thoroughly under running water.
Place in washing machine and wash at a maximum of 40 degrees.
Only half the recommended dose of detergent is needed.
Do not use fabric softener or bleach
Dry naturally on on LOW in tumble dryer.
Do not iron