Cheeky Baby Wipes Hands and Faces Kit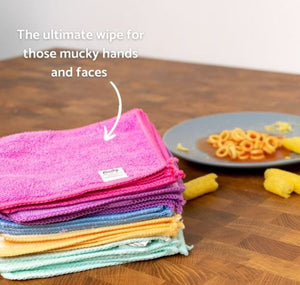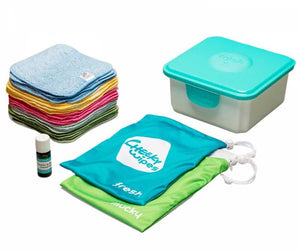 Product image 1

Product image 2

Lizzie's Real Nappies have teamed up with CheekyWipes. We no longer hold stock of Cheekywipes products but by clicking on the link below you will be taken direct to the Cheekywipes website and you can buy direct from there. 
A great, economical alternative to disposable baby wipes.

Meal times can lead to complete chaos - mushed carrot, weetabix, bakes beans can make quite a mess. Cheeky Wipes baby wipes are ideal for cleaning hands, faces, tables, walls etc. Just use them, bung them in the washing machine and wash them for use again.
The Cheeky Wipes kit comes with the following:
25 lovely soft cloth micro-fibre baby wipes, 15 cm x 15 cm
1 Fresh Baby Wipes container
1 Fresh Wipes Bag (for taking your dampened wipes out and about with you)
1 'Bottoms up' Mucky Wipes Bag (for storing used wipes when out and about)
1 10 ml bottle of Lavender Fresh Baby Wipes Essential Oil Blend