Tots Bots Bamboozle wrap 20% OFF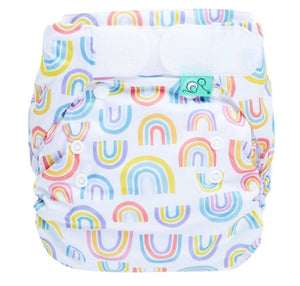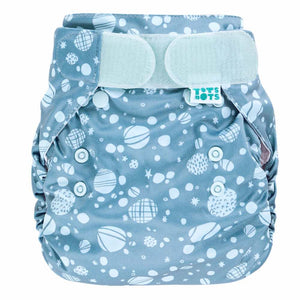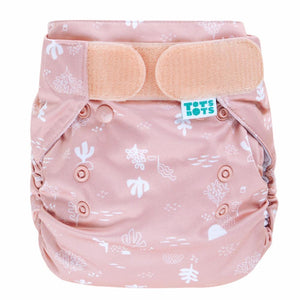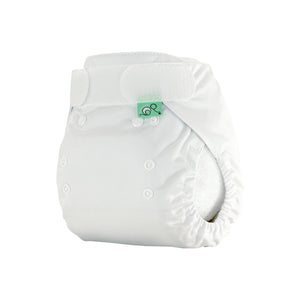 Product image 1

Product image 2

Product image 3

Product image 4

Regular price
£11.19
Sale price
£13.99
The Bamboozle wrap was previously known as the 'Peenut' wrap.

Sizing of wraps:
Size 1 : 6-18lbs (a trimmer fit for newborns and smaller babies)
Size 2: 10-35lbs (a few months through to potty training)
Size 3: 35lbs + (larger babies and older babies still in nappies at night)
The waterproof Bamboozle wrap is used with Bamboozle Inserts (or over the top of any other shaped nappy such as the Bamboozle Stretch). Please note that the Bamboozle inserts can be used in all wrap sizes.
How it works:
Take a Bamboozle wrap plus a set of bamboo Bamboozle inserts
The bamboo inserts come in a set of 2 (1 small, 1 medium).
For a newborn, use just the small pad during the day and a medium insert at night, poppered into the wrap.
As baby grows, use the medium pad during the day and the 2 pads, poppered together, at night.
For maximum absorbency, popper the two inserts together and then popper them into the wrap.
(For night times use a Bamboozle Stretch plus the Bamboozle inserts if extra absorbency is required.)
This gives great adjustability in terms of absorbency and fit as baby grows.
At change time, if the wrap has remained clean, just remove the insert and replace a clean one into the wrap. The wrap can be used a number of times (2-4 times), either until it gets soiled or a bit wiffy.
This system means that you only need a small number of wraps with a larger number of inserts. If using this system full time you will need around 4-5 wraps with around 12-16 inserts (plus 3-4 Bamboozle nappies for night times).
The wrap:
The Bamboozle waterproof wrap is made from a lovely soft PUL fabric. Its size is adjusted using velcro plus a set of front poppers that adjust the 'rise' of the nappy. On the inside of the wrap there are 2 poppers - these are used to hold the absorbent pads into place.
The Inserts:
The pads are made of 80% bamboo (for really good absorbency) plus 20% polyester for quicker drying times. You can use the smaller pad on a newborn (using the medium pad when you need extra absorbency at night). As baby gets older you can use the medium pad during the day and use the 2 pads together at night. This allows for really good adjustability in terms of slimness and absorbency. The pads are poppered into the wrap to prevent them from sliding around.
Do bear in mind that because the pads are flat there is more chance of poo leakage from this system that 2-part nappies (where both the nappy and the wraps have their own elastication at the legs and waist) - this will be more of an issue with young breastfed babies than with older babies.
Care instructions:
Prewash nappy before use.
Wash at 40 degrees (up to 60 degrees) with non bio powder
Wash dark colours separately
Avoid vinegar, sodium bicarbonate and other harsh stain removers
Do not use fabric softener or oil based products (if using barrier cream, use a liner)
Line dry or tumble dry on a cool setting