Pop-In Onesize Nappies by Close Parent 20% OFF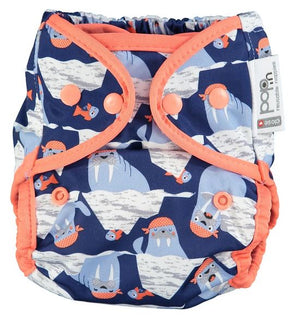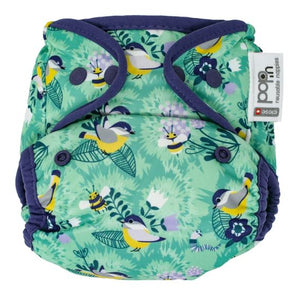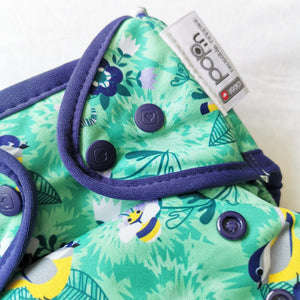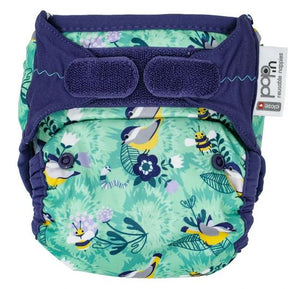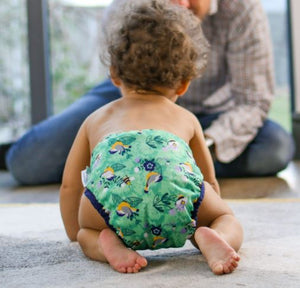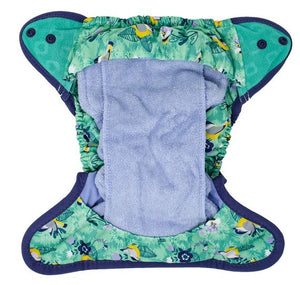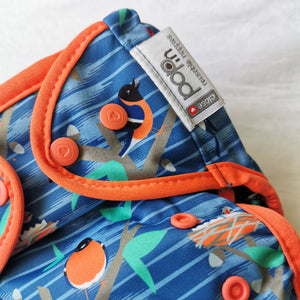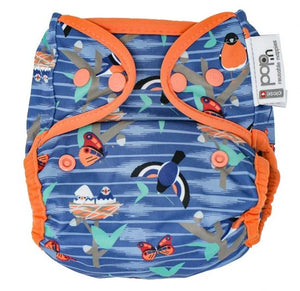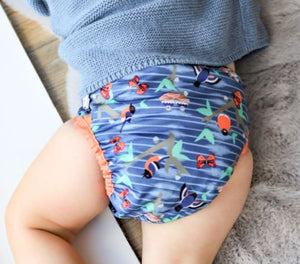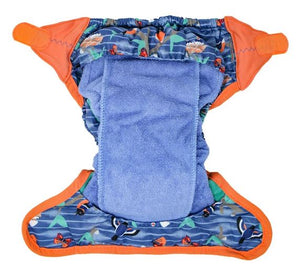 Product image 1

Product image 2

Product image 3

Product image 4

Product image 5

Product image 6

Product image 7

Product image 8
Product image 9

Product image 10

Product image 11

Product image 12
Product image 13
Product image 14

Product image 15

Quick Guide: Pop-In nappy by Close Parent
Our opinion:

The Close Parent Pop-In nappy is a lovely, easy to use, birth to potty nappy, available in some great prints.

Drying time:
Quite slow
Absorbency:
Good
Slimness:
Quite slim
Popularity:
Popular for their designs
Weight range:
8-35lbs (although a start weight of 10-12lbs may be more realistic to ensure a good fit).
Approx Age range:
Approx. birth through to potty training (2.5 years).
You'll also need:
Nappy liners

, 

Bucket

, 

Mesh
The Pop-In Onesize nappy by Close Parent is a hybrid nappy system; it's made up of the following elements:

a waterproof wrap (100% polyester) into which you poppers absorbent pads. The wrap has a double elasticated leg gusset intended to improve containment.

The main absorbent pad is made of 2 layers of bamboo (70% bamboo/ 30% cotton). It is elasticated down the sides allowing for better containment of solids.
The additional bamboo booster - again 2 layers- can be added for extra absorbency as baby grows or for nap times etc.
The pads can be removed from the wrap for easy washing and drying, and then re-poppered for the next use.
This is a birth-to-potty nappy which fits from around 10-35lbs. The 'rise' is adjusted using 3 rows of 2 poppers down the front of the nappy.
Fastenings: The nappy is secured using either velcro tabs or poppers (select this option from the menu).  The velcro is a little easier to adjust but the poppers tend to last better over time. The poppers are also more difficult for little fingers to undo!

We do find the Pop-In have short nappy tabs so if baby is chubby the nappy can be outgrown early even by slim babies.
Washing The inner soaker can be tumble dried on low only the outer shell cannot. 
Pop-in is as simple with your newborn as it is with your toddler thanks to the one size fit from birth to potty. Our unique all in two (AI2) design gives parents flexible absorbency and quicker drying times without compromising on quick one step changes just like a disposable.
Fastenings:
Hook and Loop (velcro-style) - quick and easier to adjust
Poppers - a more secure fit, more reliable over time, and more difficult for little fingers to undo!
Fabrics:
Inserts: Bamboo (viscose) blend (70% bamboo/30% cotton)

Outer shell: 100% polyester PU coated
The PUFFIN design is made using greener bio TPU laminate. This uses recycled materials, each nappy diverts 2.5 plastic water bottles from landfill