TotsBots Disposable Spunlace Nappy Liners (100)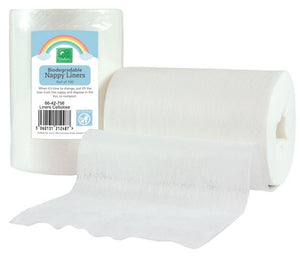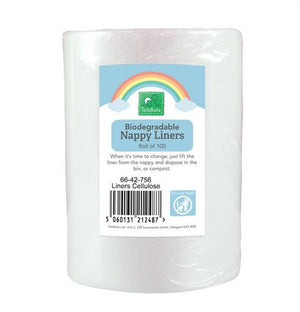 Product image 1

Product image 2

Single roll of 100 disposable liners- will last around 3-4 weeks.
Tots Bots Spunlace liners are ideal with most reusable nappies. Smaller than some other options: 14.5cm by 29cm, so no need to fold.

Disposable liners are best placed in the bin.
When ready to change just lift the liner to dispose easily of any waste
Helps to prevent staining
Ideal for when you are out and about
Loved by grandparents, childminders and nurseries
Each liner is 14.5cm by 29cm
Please do not flush
Washable liners are a great alternative to disposable liners.