100% organic cotton muslin squares x 3 by Muslinz 70x70cm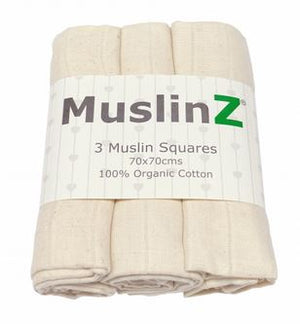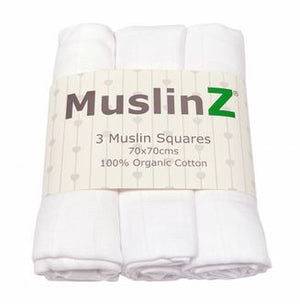 Product image 1

Product image 2

MuslinZ 3pk Organic Cotton Muslin Squares.
So many uses! Ideal as nappies, swaddling, burping, lightweight baby blanket, shielding when breastfeeding, crib sheet, security blanket, changing mat cover, shade, play mat, bath towel etc.

Made from 100% Organic Cotton muslin so breathable, soft and durable. The more you wash the softer they get.
Perfect as a baby shower gift, part of a baby hamper or to put in your hospital bag.
Exclusive designed by MuslinZ in the UK and manufactured in Oeko-Tex and ISO certified factory. MuslinZ is a registered brand.
Available in white or unbleached.
Always keep velcro away from terry towelling in the wash to prevent 'pulling' of the fabric.