Baba & Boo Onesize Nappies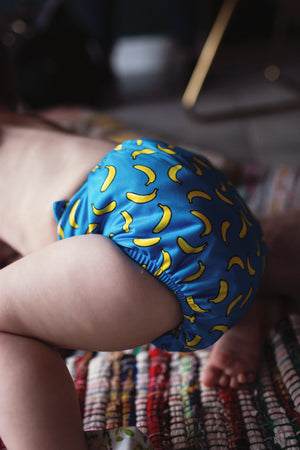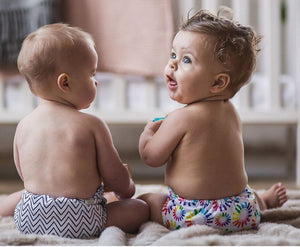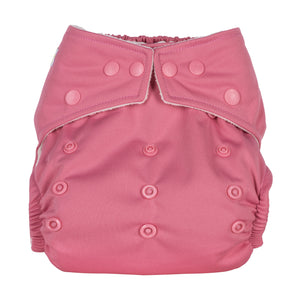 Product image 1
Product image 2
Product image 3
Product image 4

Product image 5

Product image 6

Product image 7
Product image 8
Product image 9
Product image 10
Product image 11
Product image 12
Product image 13
Product image 14
Product image 15
Product image 16
Product image 17
Product image 18
Baba and Boo Onesize nappies are excellent mid-priced nappies. A great all-round option for those looking for a simple, well-performing nappy at a reasonable price. 
Features of the Baba & Boo Onesize nappy include:
Popper system to the front to adjust sizing

Waterproof lining - no need for anything extra

Gusset which helps keeps the poop inside the nappy and helps with those poo-explosions
The Baba & Boo Onesize nappies are 'pocket nappies' so they have a pocket at the back of the waterproof nappy, where you put the absorbent inserts. Each nappy come with two bamboo-mix inserts.
Although they are classed as 'birth-to-potty' nappies we generally find that they don't fit well until baby gets to around 6-8 weeks or 10/12lb. They should then continue to fit right through to potty training (35lbs / 16kg).
When your baby is teeny tiny, you will normally only need to use one insert, which should last up to about four hours during the day. Once your baby starts to grow (which is always too quick!) and you find the nappy is not lasting as long, it's time to add the other insert for extra absorbency.
If you want you can use a liner. This sits between the nappy and baby's bottom to catch any solid poo and keep wetness away from baby's skin. Liners aren't essential (especially for exclusively breastfed babies who don't produce anything...solid…) but many parents find they make changes easier.
You will find our one size nappies are really easy to put on as they have popper fastenings, which make the nappy really secure. These poppers come into their own when your baby becomes a toddler. They have a knack of learning how to take velcro nappies off!