Bedtime BOXER SHORTS by Upsey Daisy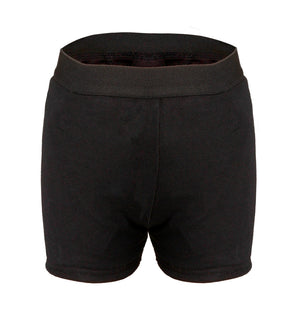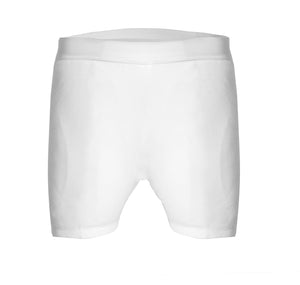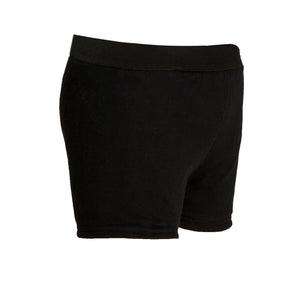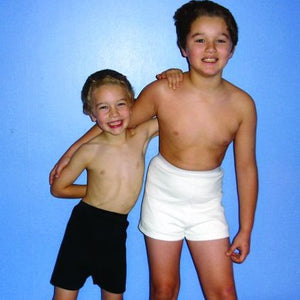 Product image 1

Product image 2

Product image 3

Product image 4

Bedtime Pants for older babies and children
Boxer-shorts design.
Our opinion: There is a big gap in the market for washable bedtime pants for older children and this is the best we've been able to find. They are quite popular but people either love them or hate them. This comes down to a few issues:
in order to give sufficent absorbency, these pants are quite bulky - some children will be fine with this, others refuse to wear them!
so that the pants are true 'pull-ups', they have no velcro or poppers. This means that it's not possible to adjust the fit in any way. This is fine for an 'average' shaped child, but can otherwise lead to a poor fit. If your child is slim it may be worth dropping down a size.
With all this is mind, we'd recommend that you try the pants on your child (over a pair of pants) before using or washing them. This will give you a feel for the fit and also whether your child is happy wearing them.The pants need to give a snug fit around the legs and waist - if they're too loose, they're likely to leak.
They can also be quite difficult to dry.
Bedtime Pants
100% cotton shorts in the style of boxer shorts, ideal for children who are still wetting the bed up to the age of 12. 
The cotton shorts have an inner waterproof liner and free-floating pad. The absorbency can be increased by using either a disposable pad (3 are included with the pants) or you can buy additional washable pads such as bamboo pads or the super absorbent (but difficult to dry) hemp pads. Please note that the disposable pads (supplied with the pants) should be thrown away after use - it cannot be washed or re-used.
If you would prefer not to receive the 3 disposable pads just let us know - many people don't actually use these, preferring to use the washable pads instead. Alternatively, if you want more of the disposable pads you can buy more of them here.
Sizes:
Xsmall 2-3 years (waist 37-44cm)
Small: 3-4 years (waist 46-56cm)
Medium: 5-6 years (waist 51-61cm)
Large: 7-8 years (waist 56-66cm)
XL: 9-10 years (waist 61-71cm)
Colours: black or white
Washing instructions: wash before first use. Wash at 40 degrees. These pants are slow drying. Best dried naturally but can be dried on a cool setting in the tumble dryer.