Bedwetter Washable Night Time Pants by Motherease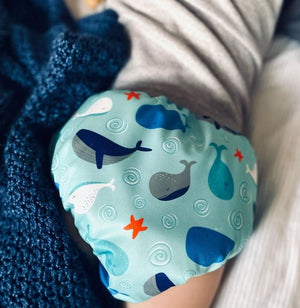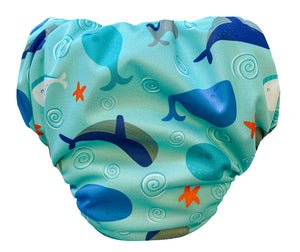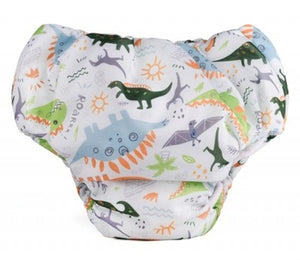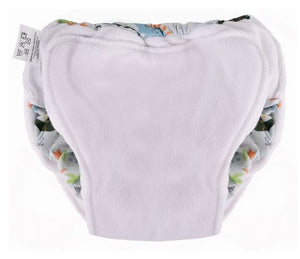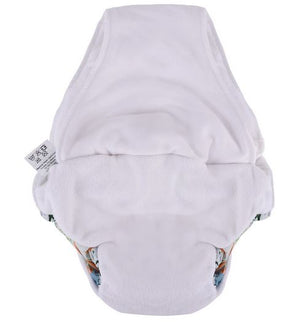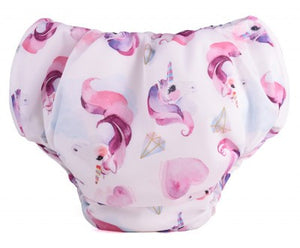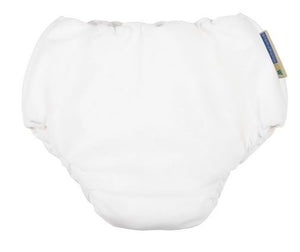 Product image 1

Product image 2

Product image 3

Product image 4

Product image 5

Product image 6

Product image 7

Regular price
£23.99
Sale price
£23.99
Bedwetter Pants by Motherease
If you're looking for washable pants that are absorbent enough to last your child through the night, these may be the answer!
All-in-one pull up bedwetter pants for toddlers and children (from around age 3 up to the age of approximately 7). Absorbent cotton inner with a sewn-in waterproof outer PUL cover. Nice and easy for your child to pull up and down themselves.
Available in white, dino, whale and dream.
Fabrics:
Inner: 82% unbleached cotton, 18% polyester
Outer: 100% polyester polyurethane laminate.
Our opinion: These night time pants are a little bulky but are one of the few bedtime pants that are absorbent enough to see most toddlers through the night. The waterproof layer is built in - making them ideal for allowing your toddler to pull them up and down, but this can make them quite difficult to dry (turn them inside out for easier drying (see image).
These pants are not size adjustable. This means that it can be difficult to get the right fit. Depending on the size and shape of your child, they can either fit very well or not well at all. If there are gaps around the legs and waist these pants are likely to leak so a good fit is crucial. If your child is at the lower end of the weight range, you may be best to go for the smaller size. Please get in touch if you need any advice.

If buying more than one set of these pants, we'd recommend you try out just one set initially and see how well it works before washing more.
Bedwetter Pant Care Guide from Motherease:
NB These pants will need pre-washing 3-4 times before they reach their full absorbency. 
Each morning:
1) Turn used pants inside out and rinse the concentrated urine out of your Bedwetter Pant with warm water in your laundry tub. Wring excess water out of pants.
2) Store your rinsed Bedwetter Pant inside your nappy bucket.
Note - Do not store your Bedwetter Pants for more than 2 days without washing. Odours can develop if they are left too long without washing.
Washing and drying:
3) Bedwetter Pants should be turned inside out for washing and drying.
4) Run a pre-rinse or short cycle with warm water and ½ oz laundry detergent.
5) Wash the Bedwetter Pants in a full cycle, using hot water (up to 60°C) and the manufacturers recommended amount of laundry detergent.
6) Drying - Line dry wherever possible to extend the life of the pants. Machine dry on medium heat setting.
Extra tips
Turn the pants inside out to aid washing and drying (see image below)
Getting the pants out in the sun will help to remove stains (this works even on a winter day as long as the sun is out).