Birdseye Flat nappies by Brightbots (white)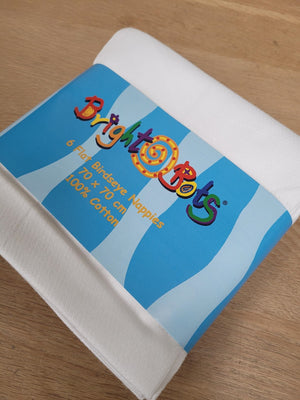 Product image 1

Product image 2

100% cotton 'Birdseye' flat nappies by Bright Bots

Measures 70 x 70cm (but expect some shrinkage after washing).
Available as singles or a pack of 6
Birdseye fabric is a trim, absorbent fabric that washes easily, dries very quickly, and is soft and comfortable for baby. Its slimness makes it ideal for a newborn baby.  Just use terry square folds with a nappy nippa and a waterproof wrap.  Can be doubled up for extra absorbency or used with a booster for older babies.
Once they're finished with by baby they have a whole host of household uses too!
Available in White