Brushed cotton 'wynciette' nappy liners by Easy Peasy x 5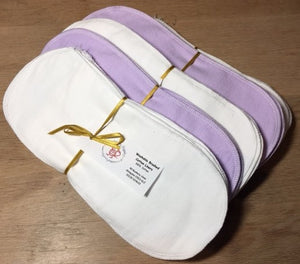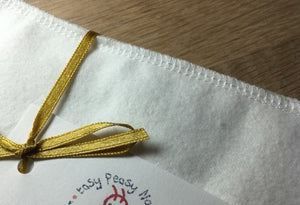 Product image 1

Product image 2

'Wynciette' brushed cotton nappy liners are ideal for those wanting to use a washable nappy liner but want a more natural alternative than microfibre against baby's skin.

Pack of 5
Two layers of 100% cotton fabric cut into an hourglass shape.
Please note that they do not give a stay-dry effect ie they will become damp against baby's skin. This will not, however, do baby any harm.

These shrink quite a lot so have been cut large to compensate.

These are available in white, lilac, or a mix (3 lilac, 2 white).