BULK BUY: Motherease Wizard Uno Nappies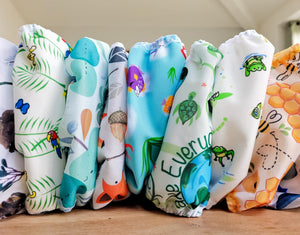 Regular price
£113.95
Sale price
£119.95
The Motherease Uno reusable nappies by Motherease are one of our bestselling nappies. They are all-in-one (so really easy to use), slim-fitting, reliable, and fit baby from 10lbs right through to around 35lbs (4.5 - 16kg).
Save when buying 5, 10  or 15 Wizard Uno Onesize nappies. Available in stay-dry or organic fabric.

Buy 5, save 5%
Buy 10, save 7%
Buy 15, save 10%
Please note your colour preferences at the bottom of the order. You can choose any combination of designs (subject to availability).