Cuddledry-Elf Bamboo Soft Hooded Towel 20% OFF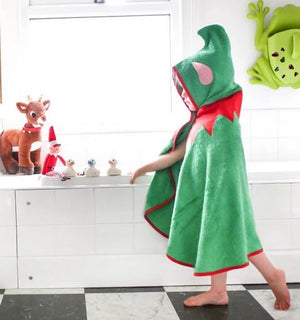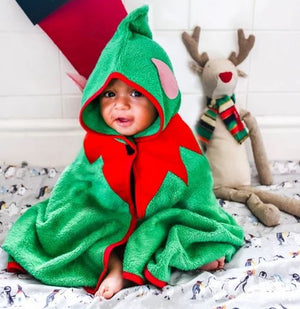 Product image 1

Product image 2

Product image 3

How cute will your little 1-3 year old look in their snuggly CuddleElf hooded towel this Christmas!! Just imgine those Christmas photos!

A perfect way to start or finish the 'Elf on the Shelf' fun perhaps, or a special gift for a Christmas Eve box?  On that evening of wonderful excitement before Christmas, their bathtime can be festive and snuggly too. 
Made with supersoft and cuddly eco-friendly bamboo fibre & pure cotton, this little elf towel is cosy, large, and just great FUN.  Use it before Christmas as an elf outfit - perhaps take photos to send out to friends and family for festive greetings.  How can you resist?
made with super soft, super absorbent natural bamboo fibre & pure cotton
cosy hood and lovely large 'wrap' design so a nice big snuggly towel
popper at neckline to hold in place
stays soft after washing