Eco Femme washable sanitary towels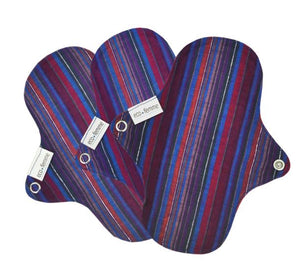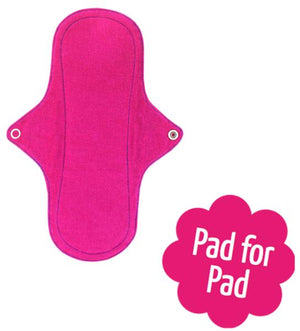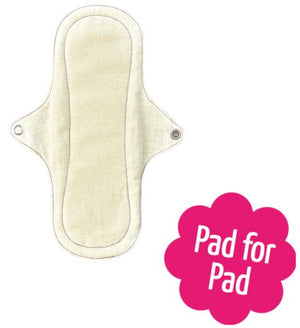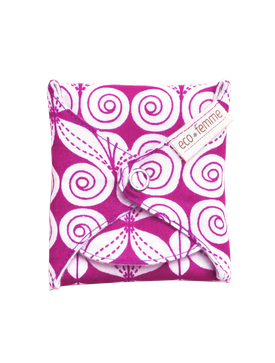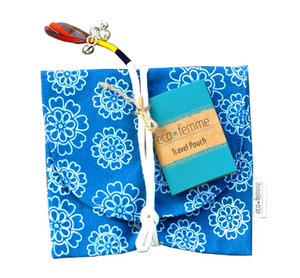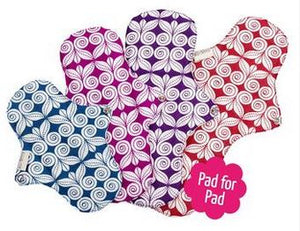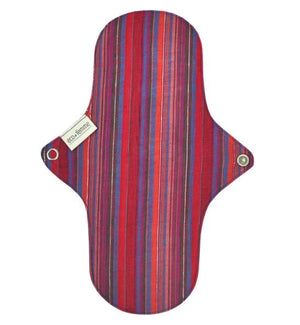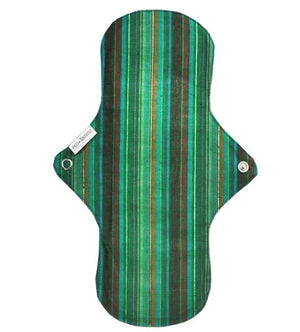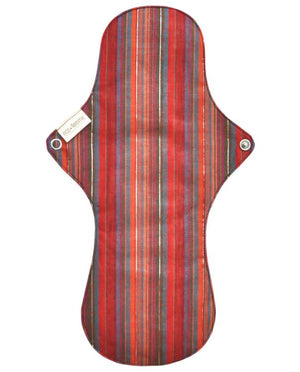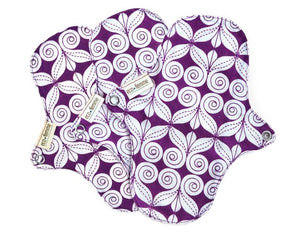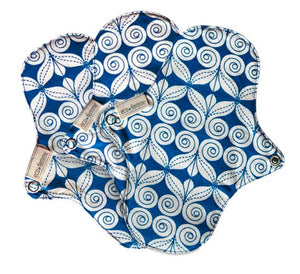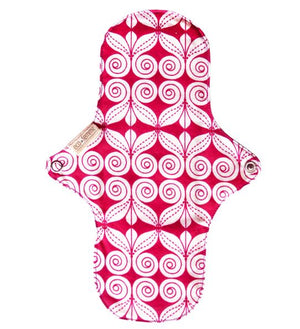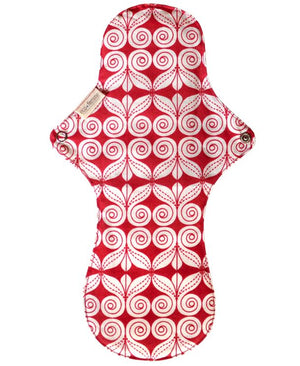 Product image 1

Product image 2

Product image 3

Product image 4

Product image 5

Product image 6

Product image 7

Product image 8

Product image 9

Product image 10

Product image 11

Product image 12

Product image 13

Product image 14


WINNERS!  Gold Award for Best Menstrual Product! 2021
We're delighted to announce that Eco Femme Day Pads Twin Pack have picked up the Green Parent Natural Beauty Award for Best Menstrual Product!  A great achievement and beats all the competition, reusable and disposable!
Our opinion: we love the fact that these washable towels are ethically traded and that EcoFemme support a 'Pad for Pad' programme (see below). They are soft and comfortable and stay in place better than other brands we've tried.
Beautiful, soft, absorbent flannel cotton top layer (against the skin), absorbent inner core of cotton flannel layers, PUL leakproof layer and exotic Indian stripy fabric on the back (aginst the underwear).
Easy to care for – the PUL layer is designed to last for approx 75 washes (up to 5 years)
Products come with a care and instruction card.
NB. there is a non-PUL option available with the pantyliners.
Also see the EcoFemme Full Cycle Kit and Organic Starter Kit
Size options (select from menu):
Pantyliner (3 pack): Ideal for light flow days, daily discharge, spotting or as a backup along with a menstrual cup or tampon. With leakproof layer. 18cm length x 7cm width when closed. Also available with a non-waterproof (PUL) option.
Day Pad (single pack): Our most popular pad! Ideal for average flow days. With leakproof layer. 23cm length x 7cm width when closed.
Day pad Organic (single pack): 100% organic unbleached Indian cotton. Top layer: cotton flannel in natural colour, Inner layers: 5 layers cotton flannel.Back layer: cotton with leakproof PUL in pink and white pattern.
Day Pad Plus (single pack): A versatile pad sized between a night pad and day pad it offers good protection for the first days of the period and lighter flow nights. With leakproof layer. 26.5cm length x 7cm width when closed.
Night Pad (single pack): Our most absorbent pad for nights and heavy flow days. Added protection ensured due to additional length and width at the back of pad. With leakproof layer. 29cm length x 7cm width when closed.
Starter Kits are also available.
Eco Femme products are made by a women's empowerment project in India, which also works to educate and inform local women about their menstrual cycle.  For every Eco Femme pad we sell, £1 has been donated to the Eco Femme Pad 4 Pad project, funding free reusable menstrual pads for Indian schoolgirls.  This enables them to continue their education.  Sadly, the onset of menstruation and lack of suitable products to use is still a leading cause of girls dropping out of school in poorer areas. See the Ecofemme website for more information.