Fleece topped booster pad by Easy Peasy (pack of 5)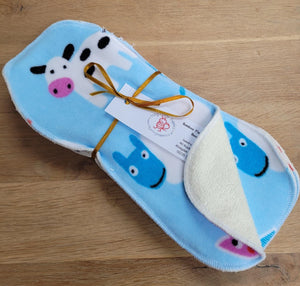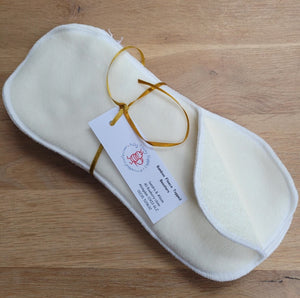 Product image 1

Product image 2

These lovely fleece-topped boosters by Easy Peasy do 2 jobs:

1 layer of soft fleece acting as a stay-dry washable liner
2 layers of natural bamboo proving additional absorbency to your nappies
The bamboo is a natural cream colour while the fleece layer is available in a range of different colours (see menu).
If you're currently using both a washable liner and an absorbent booster in your nappies, these can do both jobs in one. It just makes things a little easier.
Pack of 5.