Hemp Babies 'Diaper Doubler' Nappy Booster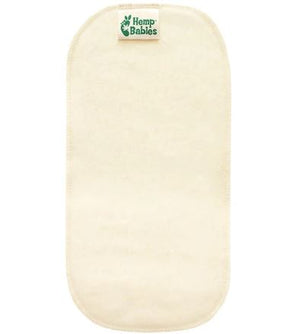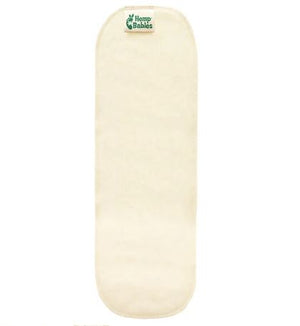 Product image 1

Product image 2

Need extra absorbency in your nappies for night time, nap times, long car journeys? Hemp Babies Double Diapers may provide the answer.

These hemp booster pads are made up of two layers of 55% hemp / 45% certified organic cotton. They provide extra absorbency in cloth nappies. Ideal to help reusable nappies last through the night.
Available in 2 sizes for different nappy sizes and different absorbency requirements:
Small: 15 x 30cm
Large: 11 x 37cm
Care Information:
Pre-wash and dry 3-5 times in hot water with a small amount of detergent. The Diaper Doublers will shrink to size and become much more absorbent.
They will lint during pre-wash process so wash in small loads to avoid clogging filters.
Everyday use - wash and dry with the rest of your nappeis.