Imse vimse reusable swimming nappies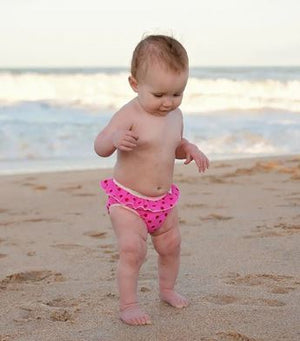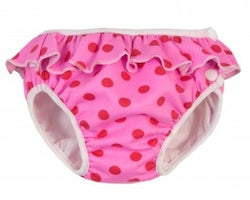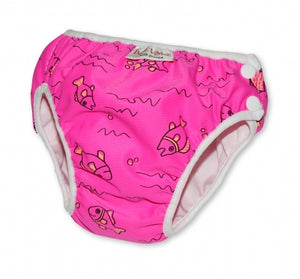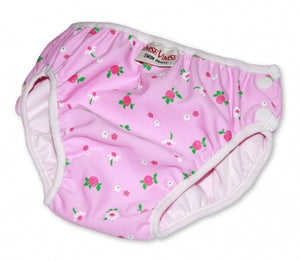 Product image 1

Product image 2

Product image 3
Product image 4

Product image 5

Washable swim nappy by Imse Vimse
Very comfortable and reliable swim nappy
The award winning Imse Vimse swim nappy offers a modern solution for baby swim wear. Perfect for use at the beach or in the swimming pool to contain any little accidents! These swim nappies are made from swimming costume fabric on the outside with a layer of soft, stretchy leakproof fabric on the inside. The elastic around the waist and legs is smooth and gentle to ensure a snug but comfortable fit and allowing you baby to move freely in the water without the risk of leaks.
Imse Vimse swim nappies are easy to pull on like pants, or put on lying down, and popper fastenings on one side make it easy to take off, even when wet or soiled.
Sizes (approx):
Small: 1-3 months (13-17lbs)
Medium: 3-6 months (15-22 lbs)
large: 6-15 months (20-26lbs)
xlarge: 15-24 months (24-30lbs)
super large: 24-36 months (28-36 lbs)