Jack N' Jill Bio Toothbrush 20% OFF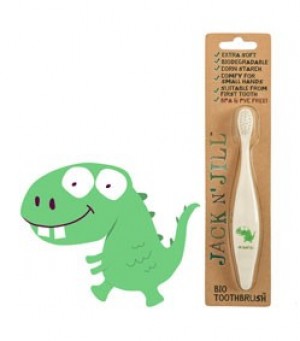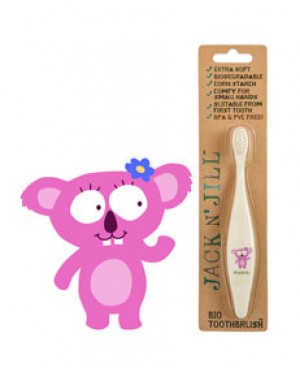 Product image 1

Product image 2
Product image 3

Jack N'Jill Toothbrush with Compostable and Biodegradable Handle
The soft bristles are ideal for growing milk teeth, with a comfortable, ergonomic handle made for little hands (and comfy for parents). Made from 100% corn starch, the handle is fully compostable, reducing the number of plastic toothbrushes going to landfill.
Plastic alternative to standard toothbrushes
BPA Free
Non GMO 100% Corn Starch handle - naturally compostable and biodegradable
Nylon bristles
Suitable from first tooth
Disposal Instructions:
Break off toothbrush head
Discard with care - Nylon is a recyclable material, but please check with local recycling
Place toothbrush in compost. Typically takes 90 days to break down.
Care & Handling
Replace toothbrushes every 8 weeks and after illness
Store upright to air dry, away from the toilet area
Jack N' Jill Bio Brush cannot be sterilised in boiling water or microwave, due to the corn starch material.