Large mesh bag by Baba & Boo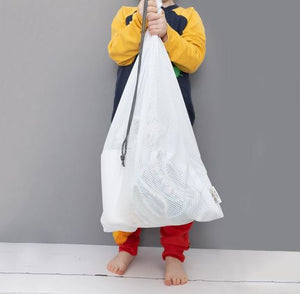 The Baba & Boo mesh bags are considerably bigger than other mesh bag options measuring approx 60 x 47cm. They fit nicely inside the Tots Bots buckets with room to spare. They have a drawstring top.
Available as singles or 2-pack.
Ideal for transferring real nappies from the bucket to the washing machine but also great for carrying clothing when on holiday, dirty sports kit etc.