Large Monkey Foot wet bag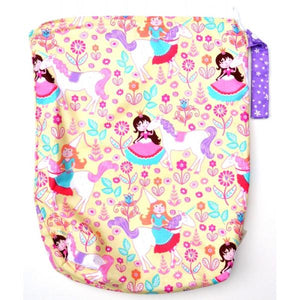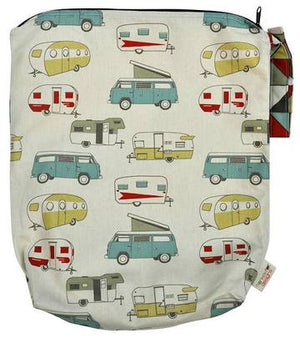 Product image 1

Product image 2

Monkey Foot Bags are a perfect, and stylish, solution to carrying around reusable nappies and washable baby wipes. A colour-coordinated strap makes it ideal for hanging on prams, door handles etc.
This large wet bag (14" x 14") is ideal for days out and nursery. It can carry around 6-7 reusable nappies. Also ideal for carrying dirty clothes, bibs etc.
Click on menu above to see designs currently available.
Laundering and Care: Just throw the bag in with your dirty laundry (be sure to turn it inside out to make sure the soiled areas get cleaned).  You can machine dry the bags, but the ProCare will last longer if you hang dry. The fabric outside can be ironed on high / cotton - do not iron the ProCare lining.

A super-functional bag featuring...