Little Lamb fleecy washable liners x 10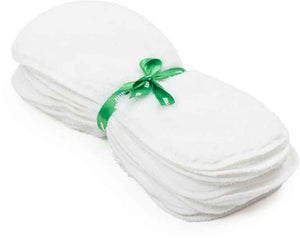 Pack of 10
Small: 12 x 28cm
Large: 33 x 14cm
Made from ultra-soft microfleece, these washable liners are incredibly soft and keep baby very dry. They are 'fluffier' than standard washable liners - keeping them incredibly soft.


Placed between baby and the nappy, it catches the poo for easy disposal down the loo whilst letting the wee pass through to be absorbed by the nappy. As microfleece is an extruded filament nothing really sticks to it.
Suitable to use with all real nappy systems.