Little Lovebum 'Quickdry' V2 20% OFF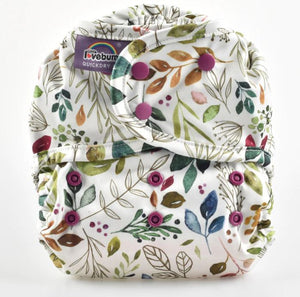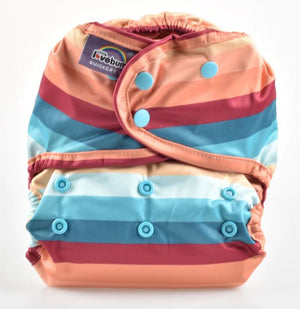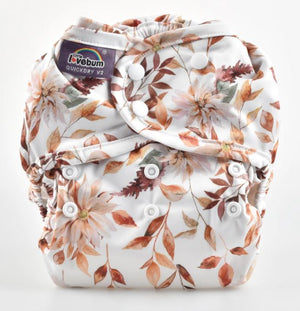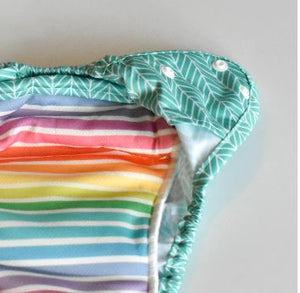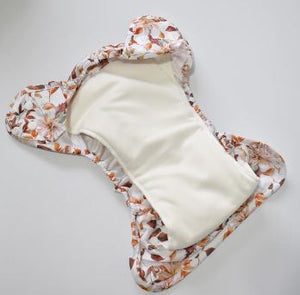 Product image 1

Product image 2

Product image 3

Product image 4

Product image 5

Product image 6

Product image 7

Regular price
£11.99
Sale price
£14.99
The Little Lovebum Quickdry V2 is a good value, really quick-drying nappy available in a range of beautiful designs. It is ideal for parents wanting an easy to use nappy which is super-quick-drying.

| | |
| --- | --- |
| Drying Time: | Very quick |
| Absorbency: | Average |
| Slimness: | Reasonably slim |
| Popularity: | Popular with people needing quick-drying nappies |
| Weight range: | 10-35lbs (although a start weight of 10-12lbs may be more realistic). |
| Approx age range: | A few weeks old through to potty training (2.5 years). |
| What else you'll need: | Nappy liners, Bucket, Mesh |
This quick-to-dry all-in-one nappy is lined with athletic wicking jersey* to keep your baby dry.
It is a great no-fuss option as it needs no prepping, folding or stuffing and dries quickly on a clothesline. The Quickdry is an excellent nappy for beginners, childcare and grandparents as it is so simple to use and fits just like a disposable nappy.
The Quickdry cloth nappy sits securely with double popper closures, has crossover poppers for smaller babies and hip poppers, which prevent wing-droop and leakage.
It can be easily boosted for extra absorbency to support the needs of heavier wetters. 
The outermost part is made from soft and stretchy waterproof PUL, so no cover is needed.
The Quickdry all-in-one cloth nappy is a 'One-size-fits-most' nappy, so it is suitable from baby to toddler (approximately 10-35lbs/4-16kgs).
Fit tip: Fit as you would a disposable nappy - no need to tuck in the knicker-line.
*Berry and Candy have the rainbow athletic wicking jersey lining. The rest of the prints have a white athletic wicking jersey lining.
Washing Instructions from Little Lovebum