Petit Lulu LONG insert 25% OFF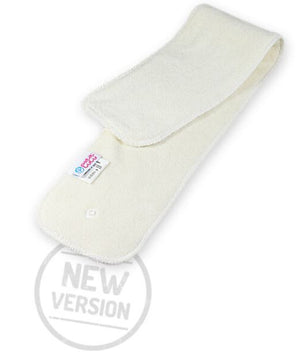 Long Insert by Petit Lulu

This long insert can be poppered into your Petit Lulu wrap or used to add extra absorbency to Petit Lulu nappies including the Snap-In-One (SIO), Onesize Nappy and Maxi Night Nappy. 

Measures 57 x 10cm (expect some shrinkage after washing). This is then folded into 2 to fit inside the nappy.
The  long insert is composed of 3 highly absorbent layers. One snap is used to attach to the SIO basic.
Composition: faceside and underside: 60% viscose (bamboo), 40% cotton (organic)
fill: 80% cotton, 20% polyester