Mocc-Ons baby slipper socks 20% OFF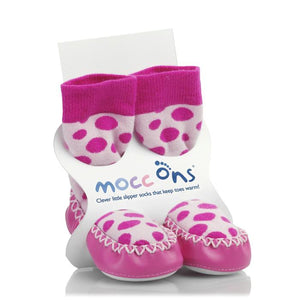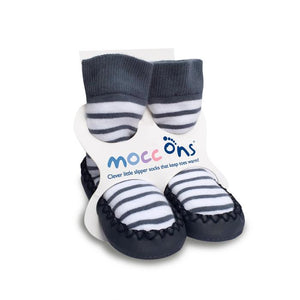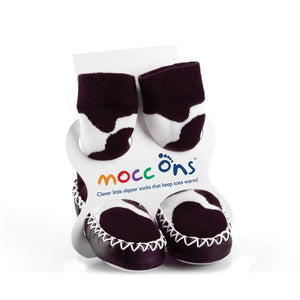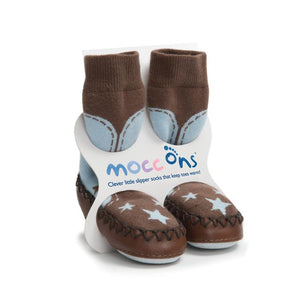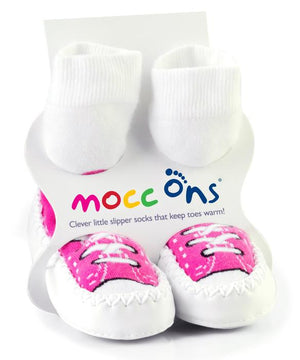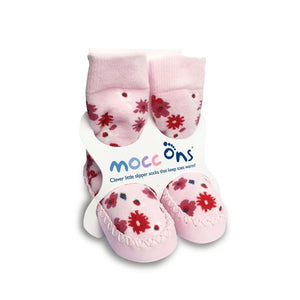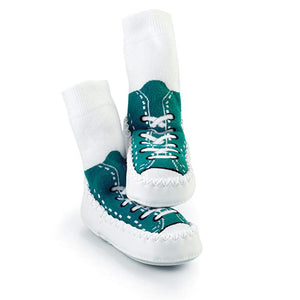 Product image 1

Product image 2

Product image 3

Product image 4

Product image 5

Product image 6

Product image 7

Mocc Ons are moccasin-style slipper socks that ensure babies and toddlers have warm and comfortable feet throughout the winter season. They're perfect for keepi g toes warm when being carried in a baby sling.
The non-slip leather sole makes them ideal when your toddler is starting to crawl and walk. It keeps their toes warm and protected on ceramic and wooden flooring, while preventing slips.
They have high quality leather soles which are stitched to a soft stretch cotton sock.
Non-slip soles and gently elasticated tops.
Wash at 30 degrees with like colours.
Fabrics:
Sides: 61% polyester, 39% cotton fabric, covered with 100% polyurethane
Sole: 100% leather
Sock: 88% cotton, 11% polyamide, 1% elastine
Co-ordinate with Dribble-Ons bibs