Motherease Sandy's (and Toddlease)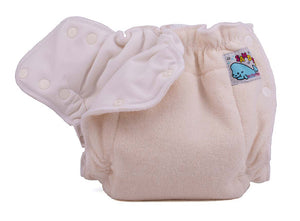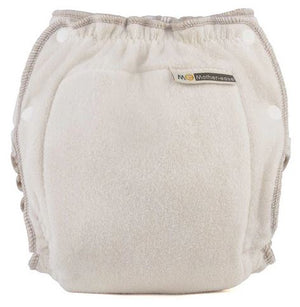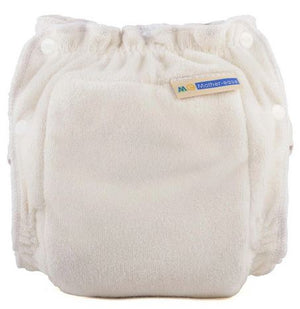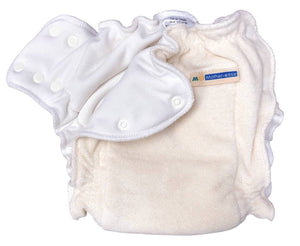 Product image 1

Product image 2

Product image 3

Product image 4

Product image 5

Regular price
£13.99
Sale price
£13.99
Our Quick Guide to the Motherease Sandy's
The Sandy nappies are also available as BULK BUYS
Our opinion:
Lovely neat, absorbent, reliable nappies made by the much respected Motherease brand. Excellent containmen- one of the best on the market. Great if you're after natural fabrics. Available in 4 sizes, but the small (8-20lbs) and large (20-35lbs) will fit most babies from (pretty much) birth through to potty training. Great option if you're planning more than 1 baby. Larger sizes can be used as pull-up nappies for night times.
Drying time:
Cotton nappies can be dried without a tumble dry. The Dry version is soft and dry against baby's skin. This helps to give baby a more comfortable night sleep.

Absorbency:
Very good absorbency. Excellent containment .
Slimness:
Slim
Popularity:
People can be put off by the apparent need to buy 4 different sizes, but 2 sizes are generally adequate. Great if using on more than 1 baby or passing on to friends/relatives. A really reliable, much loved brand.

Weight range:

XS: 6-12lbs
Small: 8-20lbs
Large: 20-35lbs
XL ('Toddle-ease'): 35-45lbs

You'll also need:
Airflow wrap, Nappy liners,
The Motherease Sandy's nappy is a nice simple nappy with elastication around the legs and waist. Adjustable poppers at the waist & legs allow for a really good, neat fit. The Sandy's should be used with a waterproof nappy cover - we recommend the Motherease Airflow.
Choose from the following fabrics:
Dry (NEW) (82% cotton, 18% polyester, inner staydry fabric - 100% polyester)
Natural (unbleached) Cotton (85% cotton, 15% polyester)
Organic cotton (82% organic cotton / 18% polyester)
Made in:         Canada
Washing:        70 degree wash, can be tumble dried (medium)
® MOTHER-EASE is a registered trademark of Mother-ease Inc. of Ontario, Canada T ECO THEME is a trademark of Mother-ease Inc. of Ontario, Canada * All ECO THEME PRINTS are registered with the European Community Design Office. EM Regd. Des. No. 000127535-0001 to 000127535-0004