Motherease Wizard Microfibre Booster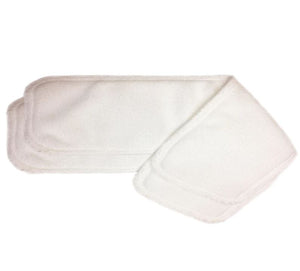 The soft Wizard Absorbent Booster provides excellent additional absorbency to any cloth nappy! 
Single booster
These synthetic fabric microfiber boosters offer the maximum amount of absorbency and can be laid inside the Wizard Uno or Wizard Duo cloth nappies for naps and night time.
Made from highest quality microfiber, these absorbent boosters offer high absorbency while allowing for quick drying times.
They can be placed either directly against your baby's skin or between the absorbent nappy and cover (see image below)
Available in two sizes, Small and Large.
 

Dimensions

Absorbency

Small
11 x 28cm

185 ml

Large
11.5 x 34cm
225 ml