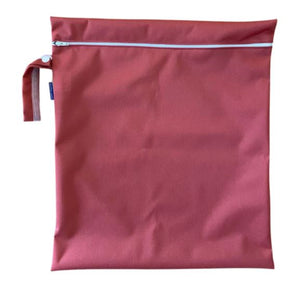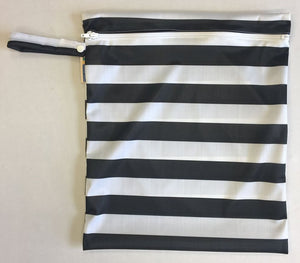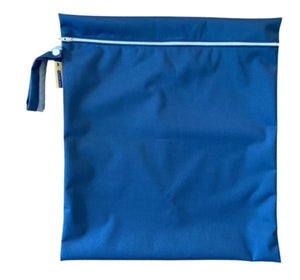 Product image 1

Product image 2
Product image 3

Reusable zippered wet bags from Mother Ease
Designed to keep your used nappies, messy clothes, and swim kit separated from the rest of your belongings within your change bag.
Made with 100% Polyester Polyurethane Laminate (PUL) cover material, these wet bags are lightweight and compact nicely inside your nappy bag. Designed with a snap-together strap to allow for convenient hanging on your stroller, etc.
One Size - holds 18-0 soiled diapers - measures approx 35 x 40 cm
Bear in mind that, although the bag itself is waterproof, the zip isn't, and so be sure to keep the bag upright if the contents are particularly damp.