Muslin Squares x 6 by Muslinz 70 x 70cm (various colours)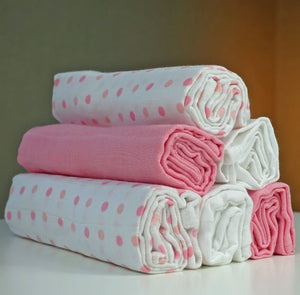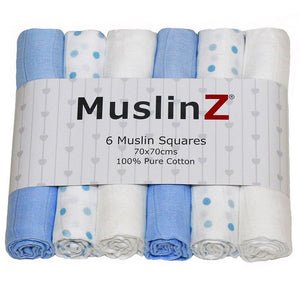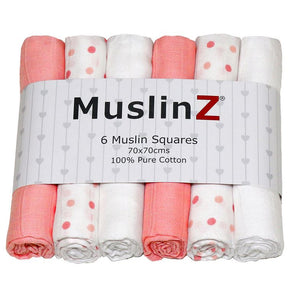 Product image 1

Product image 2
Product image 3
Product image 4

Product image 5

Pack of 6 Mixed Muslin Squares,
100% Cotton
70cm x 70cm.
Our Muslinz are ultra-absorbent and wonderfully soft for your Babys delicate skin.  Use for nappies, swaddling, burping, baby blanket, shielding when breastfeeding, changing mat cover or even a playmat
Available in a choice of colours: Blue Combo or Pink Combo, Each pack will contain 2x White, 2x Coloured & 2 matching spot design.