MuslinZ Bamboo/Cotton terry squares 60x60 and 50x50cm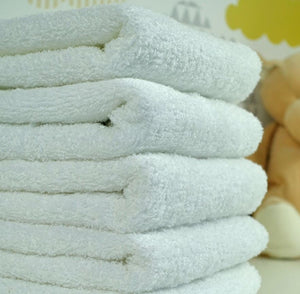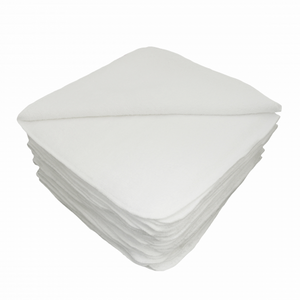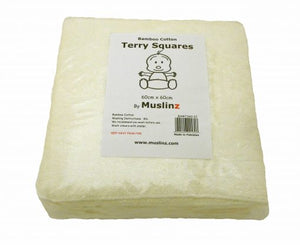 Product image 1

Product image 2

Product image 3

Terry squares by Muslinz, available in a bamboo/cotton mix as singles or pack of 12
Soft and Silky Bamboo Cotton Terry Squares by Muslinz.
Sizes:
Standard 60x60cms - traditional birth to potty size
Smaller 50x50cm - for newborns or to be folded into a booster pad.
Perfect as washable, reusable nappies. Soft and absorbent. Need to be used with a pin or Nappi Nippa plus a waterproof cover.
They can also be used as a small towel, burp cloth, comforter, changing mat cover and for general mopping up! So useful, a must-have for every new baby !
50% Cotton 50% Bamboo Rayon 
Available in white or unbleached.

Prewash at 40 degrees to fluff them up.
Always keep velcro away from terry towelling in the wash to prevent 'pulling' of the fabric.