Nappy Nippa nappy fastener - single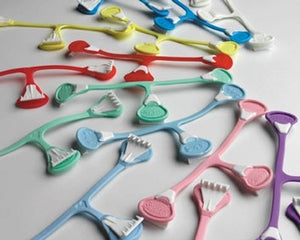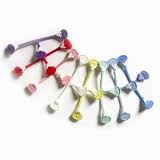 Product image 1

Product image 2

Nappi Nippa nappy fastener - single
Nappy Nippas make nappy pins a thing of the past. Use with shaped nappies or terry squares for a snug and firm fit. Also available in packs of 3.      
Nappi Nippas have little hooks that hook onto the loops of you coth nappies and hold it in place. They do the jog of nappy pins but they are much safer and easier to use.
Ideal for nappies which don't have their own velcro or popper fastenings: terry squares, Easy Peasy nappies etc. They allow for the nappy to be fitted really well around baby's bottom and then just help in place. This tends to give an excellent leak proof fit.
Colours options:
white
red
dark blue
purple
pale blue
pale green
pale yellow
grey
Instructions for Nappi Nippas:
---