Reusable breast pads by Baba & Boo (5 pairs)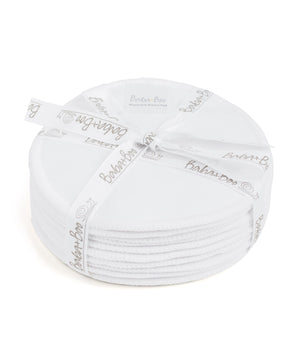 Product image 1

Product image 2

Baba and Boo reusable breast pads are slim and made from the softest bamboo making them extra comfortable for breastfeeding mamas.
Each pad consists of one layer bamboo, one layer microfibre and PUL which prevents leaks.
Wear the label facing your bra.
Each pad is 12cm diameter.
Pack contains 10 white pads (5 pairs) 
Washing:
Machine washable.
We recommend that you air dry the pads and do not tumble dry as the heat can affect the bamboo.
Do not wash with dirty reusable nappies.