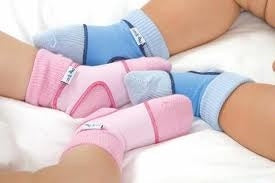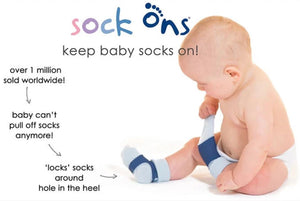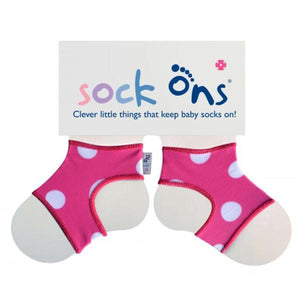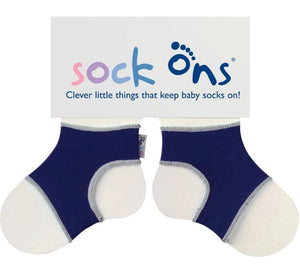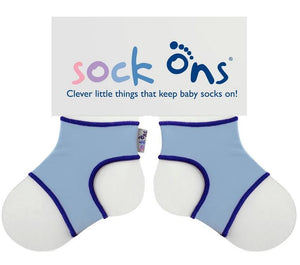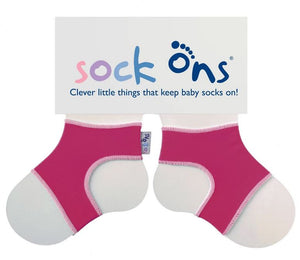 Product image 1

Product image 2

Product image 3

Product image 4

Product image 5

Product image 6

Sock-Ons
A great little innovation to help keep baby's socks on.
Brilliantly bright colours in 2 sizes: 0-6 months and 6-12 months.
These are available with co-ordinated Dribble-On bandana bibs.
To ensure a good fit, use the right size for your baby. Always put the ordinary sock on baby first, then place the Sock Ons® over, ensuring a snug fit, as per display packaging.
REMOVE SOCK ONS® WHEN LEAVING BABY FOR SLEEP/NAP.
Sock Ons® are not suitable for walking in or for wearing with shoes.
CARE INSTRUCTIONS


82% Nylon 18% Elastane
Sock Ons can be cold machine washed but best to just hand rinse in the sink - that way you don't loose them in the machine and hang to dry.