Swimming nappy by Motherease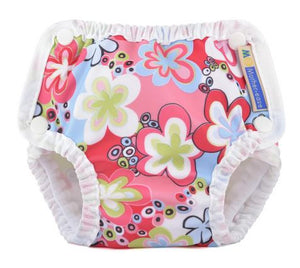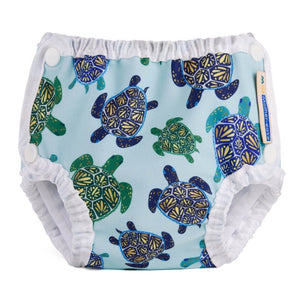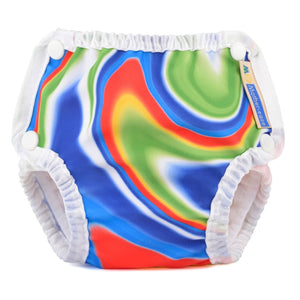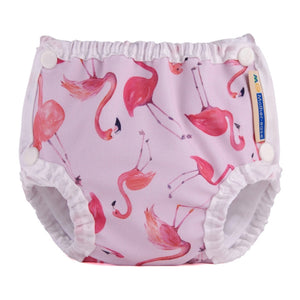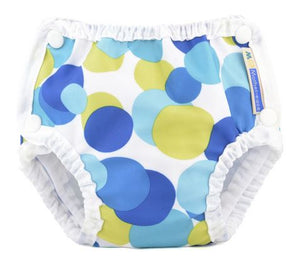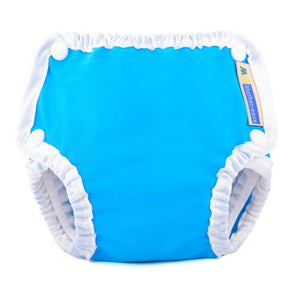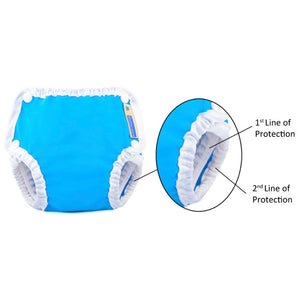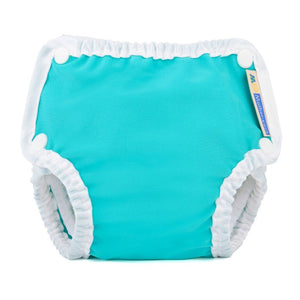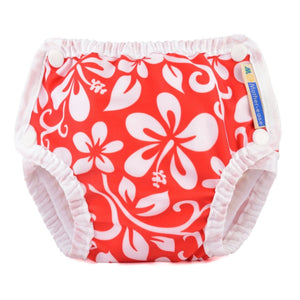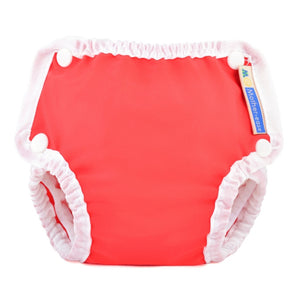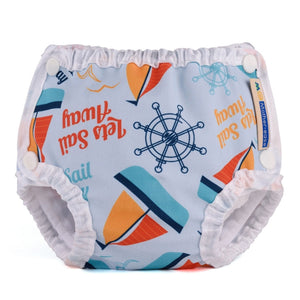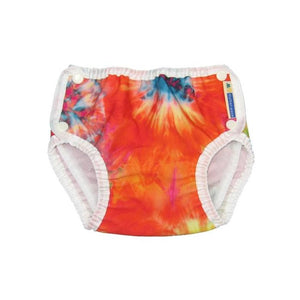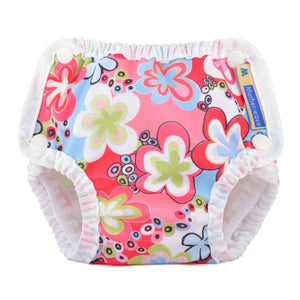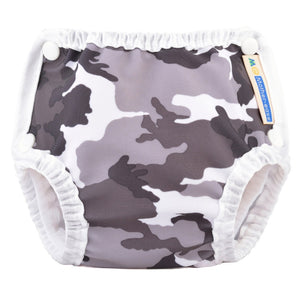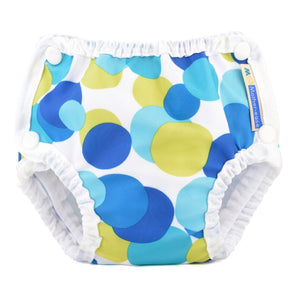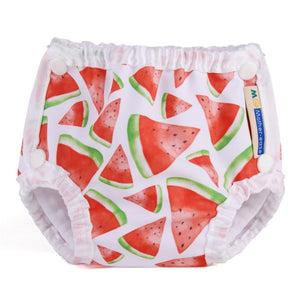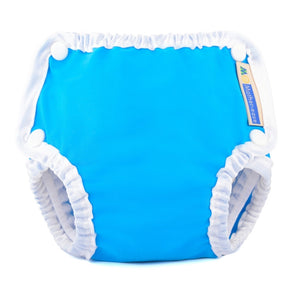 Product image 1

Product image 2

Product image 3

Product image 4

Product image 5

Product image 6

Product image 7

Product image 8

Product image 9

Product image 10

Product image 11

Product image 12

Product image 13

Product image 14

Product image 15

Product image 16

Product image 17

Super-popular reusable swim nappy by Motherease.
Small (7-17lbs),
Medium (17-27lbs)
Large (27-33lbs)
XL (33-40lbs)
Made of a soft, stretchy, lightweight swimsuit materials which allows water to escape. Fastened with poppers at the waist and legs for a speedy release. Inside there is a unique net that keeps accidents contained. Hand wash.
Like all reusable swim nappies, these pants have no absorbency built into them (otherwise they'd just soak up the pool water). They are only intended to work as 'poo-catchers'!
Features:

Quick and easy clean-up
Quick-drying
Two separate lines of elastic protecting against leaks
Soft & gentle elastics create a snug fit
Snug fit helps contain solid matter and are approved for public pools
No absorbency - nothing weighing your little one down as they learn to swim
Lifetime warranty on snaps
Separate waist and leg snap adjustments