Triple thickness bamboo boosters by EasyPeasy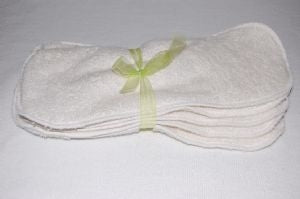 Available in singles, packs of 5 or packs of 10 boosters
These 3-layer booster pads provide extra absorbency to cloth nappies - so ideal for night times and heavy wetters.
Dimentions approx 32cm x 13cm before washing. (Please note that due to the natural nature of bamboo there will be some shrinkage during the initial washes).

Fabric Content - 90% Bamboo 10% Polyamide
Tested to Oeko-Tex Standard 100
Made in the UK.