Vest extenders by Little Lamb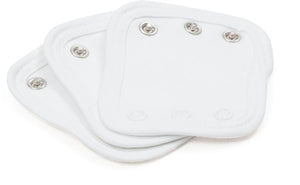 Little Lamb vest extenders
Pack of 3 nifty devises to extend the size of baby's vest.
If you have a tall baby, or if cloth nappies are making baby's vest a little snug, these will give a little extra length to vests.
The poppers will be compatible with most popper fastenings found in EU clothing.