Washable cleansing & make-up pads (6 pack) 20% OFF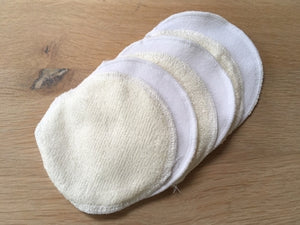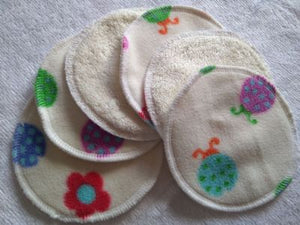 Product image 1

Product image 2

Washable cleansing pads
Available in bamboo/fleece and cotton/fleece options.
A pack of 6 washable cleansing pads.
12cm diameter.
Made from one layer of the softest bamboo or soft terry cotton and one layer microfleece. 
Bamboo is so lovely and soft and keeps its softness even after washing

If you are currently using cotton wool you must give washable cleansing pads a try, they are so much nicer, simply wash after use and they are ready to use again ... they help save the planet in their own little way.
Can be popped in the wash with your other washing. (we'd recommend that you wash them inside a mesh bag!)
Made in the UK.