Wizard Duo Nappy Inserts by Motherease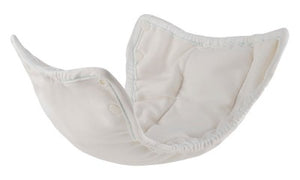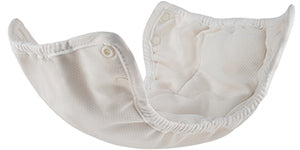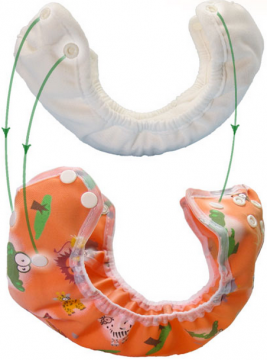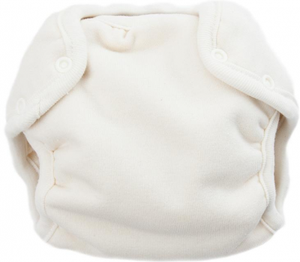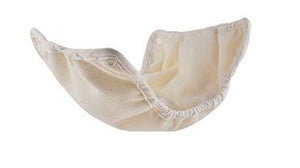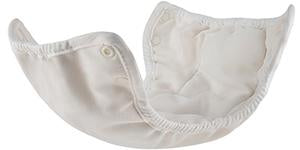 Product image 1

Product image 2

Product image 3

Product image 4

Product image 5

Product image 6

Product image 7

Regular price
£15.99
Sale price
£15.99
Wizard Duo inserts, made by Motherease, are used inside of the Wizard duo wraps. Together they provide a highly effective nappy providing very good absorbency and containment. As the inserts can be removed from the wrap it is possible to change the insert and place a clean insert back into the wrap.
Single insert
The Motherease Duo inserts are an hourglass shape so fit around baby's bottom. They also have elastication at the leg and waist. This gives far better absorbency and containment than standard rectangular nappy inserts.
These pads come in various fabrics (stay-dry day, stay-dry night, unbleached cotton and bamboo). Scroll down for details.
Here's how it works:
1. Popper the absorbent insert into the waterproof cover.
2. Place the nappy on baby.
3. Once soiled, remove Duo insert from the cover and popper in a clean one. This means that you can use the wrap 2-4 times before washing - just changing the inner insert.
Wizard Duo fabric options

Stay-dry day insert (white stitching)
100% polyester with moisture wicking technology keeps baby comfortable and dry even in a soaking wet nappy!
Most durable and longest lasting fabric!
Absorbency: 350 – 425 ml
Prewash once before first use.
Stay-dry night insert (green stitching)
All the same properties as the Stay Dry Insert with a SUPER absorbent core! No absorbent boosters needed – just snap in and change 12+ hours later without any leaks!
Absorbency: 425 – 500 ml
Prewash once before first use
Bamboo terry insert
Velvety soft natural bamboo with special polyester core for added durability and shrinkage control
Absorbency: 300 – 350 ml
Prewash once before first use.
Unbleached natural cotton
82% cotton, 18% polyester
Absorbency 300 - 350ml
Prewash once before first use
Wizard Duo Sizing
Available in the following sizes:

'Birth to potty' option (10-35lbs /4.5-16kg). This grows as baby grows, making it  more economical (as you only need to buy one set of nappies) but it generally won't give such as good fit as the sized options.
Small (approx 8 -18 lbs) for parents that find a one-size nappy too big on a newborn baby. NB. The stay-dry inserts are labelled xsmall/small but cover the weight range of the small size.
XL (35lbs / 16kg +) for older children
Duo Insert Size
Fits into:
Absorbency

Newborn 6-12 lbs
(2.7-5.4kg)

XSmall Duo Cover
Small Duo Cover
Natural Cotton - 7.5 oz  (225 ml)
Stay Dry - 10 oz  (300 ml)
**Night Time does not exist in NB size**

Small  8-18 lbs
(3.6-8.2kg)

Small Duo Cover
XSmall Duo Cover
One Size Duo Cover
Natural Cotton - 10 oz  (300 ml)
Stay Dry - 12 oz  (350 ml)
Night Time - 14 oz  (415 ml)

One Size 10-35 lbs
(4.5-16kg)

One Size Duo Cover
Small Duo Cover

Natural Cotton - 11.5 oz  (340 ml)
Stay Dry - 15 oz  (425 ml)
Night Time - 17 oz  (500 ml)

XLarge  35-45 lbs
(16-20kg)

XLg 

Duo Cover


Natural Cotton - 12.5 oz (375 ml)
Stay Dry -  15.5 oz (450 ml)
Night Time -  17.5 oz (525 ml)