Extra wipes for Cheeky Wipes Kits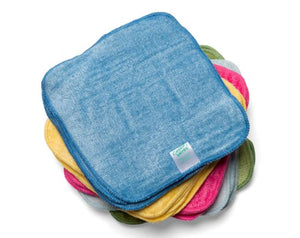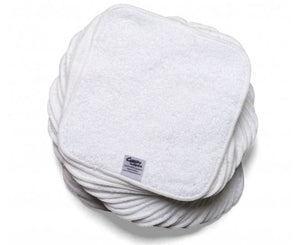 Product image 1

Product image 2

We no longer hold stock of Cheekywipes products but you can order the wipes and kits through the link below and they will be sent to you directly from Cheekywipes: 
An extra set of wipes for use with your Cheeky Wipes Kits.
Perfect for cleaning mucky babies! Just machine wash with your normal wash, up to 60C to clean (wipes will shrink slightly on first wash, this is completely normal). No need to dry before re-use! Simply re-soak in Fresh Baby Wipes Container with water and Fresh Baby Wipes Essential Oil Blend
Wipes are available in bamboo, microfibre and terry towelling.
Save money compared to using disposable baby wipes.
Which Cheeky Wipes fabric is best?
This depends on how well they wipe away poo and how soft they are (and how soft they remain in hard water areas).
Cotton: great for cleaning dirty bots. Reasonably soft but can become a little crusty in hard water areas (a few minutes in a tumble dryer will soften them up) - bear in mind though that when they're damp they will be soft against baby's bum.
Microfibre: best for hands and faces - not great for removing poo! Very soft even in hard water areas.
---