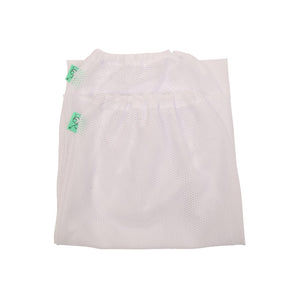 Mesh Bag by Tots Bots
Measures approx 40 x 50cm.
Use these mesh laundry bags to line your nappy bucket. Pop dirty nappies in and, when full, transfer the whole mesh over to your machine. The bags are gently elasticated so they hang on to the lip of the bucket but nappies easily come out in your machine. Simple...
These nappies work perfectly with Tots Bots buckets.